Root Cause Analysis in Utilities:
The Art and Science of Knowing Why
Root Cause Analysis in Utilities: The Art and Science of
Knowing Why
The Utility Industry is facing new regulations, changes in public perception and emerging market opportunities.  Drivers of change include aging infrastructure, opportunities for decarbonization, the need for sustainability, cyber-security and moving towards green energy. Long term solutions to challenging problems requires that managers understand the root causes that can be addressed with effective plans and actions.
Understanding why things happen is a fundamental management skill. For anyone who is challenged to manage data quality, business processes, or people and organizations, finding root causes is an essential skill. Understanding why is the key to knowing what to do – the core of sound decision making. But cause-and-effect relationships are elusive. Real causes are often difficult to find so we settle for easy answers. This leads to fixing symptoms rather than to solving problems, and to little or no gain where opportunity is abundant.
Root cause analysis is the alternative to easy answers. Looking beyond the apparent and obvious to find real causes brings insight and sows the seeds of foresight. Through this course you will discover the art and science of knowing why. Learn to apply linear thinking, lateral thinking, systems thinking, and critical thinking – independently and in combination – to get to the core of even the most vexing problems.
Classes will be announced soon for 2024
Recognize and avoid logical fallacies
Identify and distinguish between correlation, coincidence, and cause
Perform fast and light causal analysis using the "5 whys" technique
Explore linear cause-and-effect chains with fishbone diagramming
Describe complex cause-effect networks with causal loop models
Challenge and refine linear and loop models with lateral and critical thinking techniques
Apply root cause analysis to effectively manage quality, processes, and organizations
Business managers, decision makers, analysts and other analytics consumers seeking to understand how to improve process performance
Operational excellence and digital transformation professionals working to reduce waste, improve performance and implement sustainable solutions
Everyone who needs to improve their understanding of what forces are driving the results being measured in displayed in dashboards and scorecards
Everyone who uses data to develop strategies and implement business improvement solutions
UAI Member
$
295
Early Bird Pricing*
Non-Member
$
495
Early Bird Pricing*
UAI Member
$
695
Early Bird Pricing*
Non-Member
$
995
Early Bird Pricing*
Not a UAI member and interested in learning more? Contact our Membership Team!
UAI Utility Membership is at the organizational level and is designed to aid utilities looking to realize desired business outcomes using analytics. Membership benefits are centered around an experience that allows utility members to share insights, knowledge and practical application techniques.
UAI Utility Membership allows everyone with a stake in analytics to take the lead, get involved and start their journey to become a smarter utility analytics professional.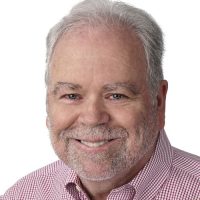 Mark Peco
Independent Consultant and Educator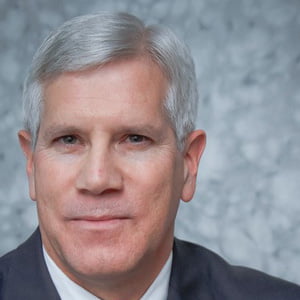 Jed Summerton
Analytic Leader & Practitioner